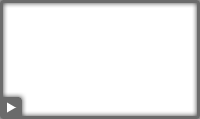 Послание Премьер-министра РА Овика Абраамяна участникам пятого форума "Армения-Диаспора"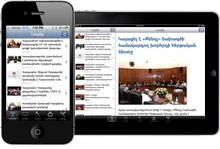 Hotline
+374 (10) 527-000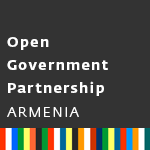 18.10.2014
"Dear representatives of the agricultural sector,
I warmly congratulate you on the Agricultural Worker Day. Agriculture continues to play an important role in our country's economic development and public welfare.
The Government of the Republic of Armenia will continue to implement programs aimed at the modernization of agriculture.

Well aware of... more »
18.10.2014
At the invitation of Iran's First Vice President Eshagh Jahangiri, Prime Minister Hovik Abrahamyan will be paying a two-day official visit to the Islamic Republic of Iran on October 20, 2014.
On October 20, the head of the Armenian government will meet with IRI President Hassan Rouhani, First Vice President Eshagh Jahangiri, Majlis Speaker Ali Larijani in Tehran.
On... more »
17.10.2014
Prime Minister Hovik Abrahamyan received United Nations Children's Fund (UNICEF) Regional Director Marie Pierre Poirier, who is in Armenia to attend the annual meeting of UNICEF coordinators for Central and Eastern Europe and the CIS.
Appreciating the UNICEF's role in promoting children's rights in Armenia, improving their health and living conditions, as well as... more »
17.10.2014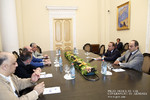 Prime Minister Hovik Abrahamyan received the citizens who having purchased ownership certificates for the residential building built at Yekmalyan-5 as early as in 2006, have not yet been able to settle there.

They briefed the Premier on the project details, the current state of affairs and the existing problems. Hovik Abrahamyan stressed the need to settle the dispute between... more »
Urgent Issues: Dear citizens of the Republic of Armenia, site-visitors and guests. This very block of the Government of Armenia official web-site contains permanently changeable and updated information. The most urgent and demanding themes and questions will be displayed in a separate page on our web-site. All the documents which may arise your interest and which are a number one issue in our everyday work, can now be thoroughly examined by you. Moreover, you'll be able to gather information on activities, strategic planning and time-table of the specific projects that Government needs to implement. Thank you for your attention and time.

1) Priority tasks for 2013
2) Republic of Armenia Government Activity Results
3) e-Governance
www.e-gov.am website provides Republic of Armenia public agencies' e-government tools and databases. Under this initiative, "Interactive Budget" and "SNCO Financing" sections are available for the first time. You can also find the decisions passed by the Government and the Prime Minister, the agenda of the next cabinet sitting, information on the procurements made to a single supplier, the electronic tax reporting system, the online application system of the Intellectual Property Agency, the information search system of the Intellectual Property Agency, as well as the Electronic Signature and Electronic Visa (e-visa) sections.