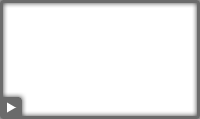 Послание Премьер-министра РА Овика Абраамяна участникам пятого форума "Армения-Диаспора"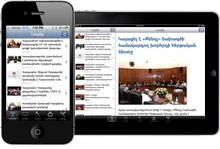 Hotline
+374 (10) 527-000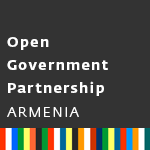 21.09.2014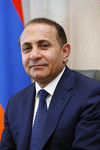 Dear Compatriots,
I congratulate all of us on the 23rd anniversary of Independence Day of our Motherland - the Republic of Armenia.
By achieving independence, the people of Armenia reaffirmed its age-old aspiration to live in freedom and peace, manage its own destiny.
In a historically short period of time, our country carried out drastic reforms in all spheres of... more »
20.09.2014
Prime Minister Hovik Abrahamyan visited Ahdzk community, former Dzorap village of Ashtarak region, to inspect the status of 4th century-dated buildings – a chapel, the basilica church, the tombs of Arshakuni kings, built in 364, and the site of incomplete archeological excavations.
The Premier took note of the experts' recommendations concerning the need to continue with... more »
19.09.2014
Prime Minister Hovik Abrahamyan attended the opening of the 5th Armenia-Diaspora conference, which was held at the National Opera and Ballet Theater after Al. Spendiaryan. Addressing the audience, the Prime Minister stated as follows:
"I am very happy to welcome you to this warm, lively Armenian environment, as well as to meet the leaders of Diaspora organizations and community... more »
18.09.2014
A Cabinet sitting was held today, chaired by Prime Minister Hovik Abrahamyan.
The government passed a decision declaring scarcity of water resources in Ararat, Hrazdan and Akhurian water basins. The Minister of Territorial Administration was instructed to find alternative sources of drinking and irrigation water supply in the aforementioned regions.
The shortage can be... more »
Urgent Issues: Dear citizens of the Republic of Armenia, site-visitors and guests. This very block of the Government of Armenia official web-site contains permanently changeable and updated information. The most urgent and demanding themes and questions will be displayed in a separate page on our web-site. All the documents which may arise your interest and which are a number one issue in our everyday work, can now be thoroughly examined by you. Moreover, you'll be able to gather information on activities, strategic planning and time-table of the specific projects that Government needs to implement. Thank you for your attention and time.

1) Priority tasks for 2013
2) Republic of Armenia Government Activity Results
3) e-Governance
www.e-gov.am website provides Republic of Armenia public agencies' e-government tools and databases. Under this initiative, "Interactive Budget" and "SNCO Financing" sections are available for the first time. You can also find the decisions passed by the Government and the Prime Minister, the agenda of the next cabinet sitting, information on the procurements made to a single supplier, the electronic tax reporting system, the online application system of the Intellectual Property Agency, the information search system of the Intellectual Property Agency, as well as the Electronic Signature and Electronic Visa (e-visa) sections.