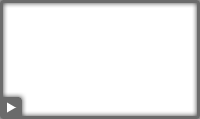 Prime Minister Hovik Abrahamyan's Remarks Delivered in Ararat Marz of Armenia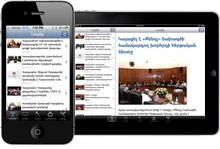 Hotline
+374 (10) 527-000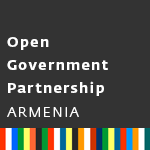 1.09.2014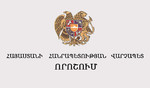 By Prime Minister Hovik Abrahamyan's decision, Andranik Andriasyan was relieved of the office of Head of State Water Committee under the Ministry of Territorial Administration of the Republic of Armenia, according to his application.
1.09.2014
On Knowledge Day and the launch of the new academic year, Prime Minister Hovik Abrahamyan attended today the opening ceremonies for new-built and renovated school buildings in Masis and Vardashen communities of Ararat Marz.
AMD 460 million was allocated from the State budget to rebuild high school No. 5 in Masis town, which is intended for 245 students. 760 million drams were earmarked... more »
1.09.2014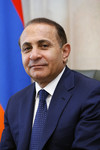 Dear schoolchildren, teachers and parents,
Dear students and faculty:
I warmly congratulate you on Knowledge and Education Day. We the Armenians have always strived for knowledge, boasting a special attitude to school and education, considering it one of the keys to survival.
Education is the pillar of society and statehood. Building an efficacious system of education... more »
29.08.2014
Prime Minister Hovik Abrahamyan received today Vice President of The Rezidor Hotel Group Arild Hovland.
Discussed was the possibility of launching the "Radisson" hotel chain in Armenia. Appreciating the world-famous hotel chain's involvement in our country, Hovik Abrahamyan assured of the Government's full support for the project.
The Prime Minister... more »
Urgent Issues: Dear citizens of the Republic of Armenia, site-visitors and guests. This very block of the Government of Armenia official web-site contains permanently changeable and updated information. The most urgent and demanding themes and questions will be displayed in a separate page on our web-site. All the documents which may arise your interest and which are a number one issue in our everyday work, can now be thoroughly examined by you. Moreover, you'll be able to gather information on activities, strategic planning and time-table of the specific projects that Government needs to implement. Thank you for your attention and time.

1) Priority tasks for 2013
2) Republic of Armenia Government Activity Results
3) e-Governance
www.e-gov.am website provides Republic of Armenia public agencies' e-government tools and databases. Under this initiative, "Interactive Budget" and "SNCO Financing" sections are available for the first time. You can also find the decisions passed by the Government and the Prime Minister, the agenda of the next cabinet sitting, information on the procurements made to a single supplier, the electronic tax reporting system, the online application system of the Intellectual Property Agency, the information search system of the Intellectual Property Agency, as well as the Electronic Signature and Electronic Visa (e-visa) sections.