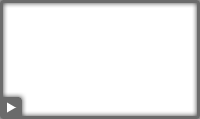 ՀՀ վարչապետ Կարեն Կարապետյանի և «Տաշիր» ընկերությունների խմբի նախագահ Սամվել Կարապետյանի ճեպազրույցը 25.03.2017թ.
Official e-mail
(only for notifications sent in www.e-citizen.am system)
Feedback with responsible officers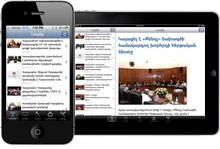 Hotline
1-17 (calls are free of charge)
+374 (10) 527-000(for overseas calls)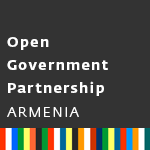 29.03.2017
Prime Minister Karen Karapetyan visited Ecotomato CJSC rose growing greenhouse in Goght village of Kotayk Marz.
The Prime Minister toured the greenhouses made of aluminum and special glass, inspecting the ongoing activities and development programs.
The greenhouses are equipped with modern technologies of Dalsem Dutch Company, including assimilation lighting control and... more »
28.03.2017
On official visit to Turkmenistan, Prime Minister Karen Karapetyan visited the mausoleum of the first President of Turkmenistan Saparmurat Niyazov in Ghipchak village to pay tribute to his memory.
The head of the Armenian government also called at the Turkmenbashi Rukh mosque, where he met with Grand Mufti of Turkmenistan Charigeldi Seryayev.
Accompanied by Mayor of Ashgabat... more »
28.03.2017
Prime Minister Karen Karapetyan, who is paying an official visit to Turkmenistan, met with the members of Turkmen government in Ashgabat, headed by Deputy Head of the Cabinet of Ministers Dadebay Amangeldiyev.
The parties expressed confidence that the proposals formulated by the Armenian side have great prospects and can provide incentives for the furtherance and strengthening of... more »
28.03.2017
Prime Minister Karen Karapetyan has arrived in Turkmenistan on official visit. President of Turkmenistan Gurbanguly Berdimuhamedov received the Prime Minister of Armenia at the reception hall of the residence of the President of Turkmenistan.
Welcoming the RA government delegation to Ashgabat, the President of Turkmenistan said the Armenian-Turkmen relations have been progressing over... more »
Urgent Issues: Dear citizens of the Republic of Armenia, site-visitors and guests. This very block of the Government of Armenia official web-site contains permanently changeable and updated information. The most urgent and demanding themes and questions will be displayed in a separate page on our web-site. All the documents which may arise your interest and which are a number one issue in our everyday work, can now be thoroughly examined by you. Moreover, you'll be able to gather information on activities, strategic planning and time-table of the specific projects that Government needs to implement. Thank you for your attention and time.

1) Priority tasks for 2016
2) Republic of Armenia Government Program
3) e-Governance
www.e-gov.am website provides Republic of Armenia public agencies' e-government tools and databases. Under this initiative, "Interactive Budget" and "SNCO Financing" sections are available for the first time. You can also find the decisions passed by the Government and the Prime Minister, the agenda of the next cabinet sitting, information on the procurements made to a single supplier, the electronic tax reporting system, the online application system of the Intellectual Property Agency, the information search system of the Intellectual Property Agency, as well as the Electronic Signature and Electronic Visa (e-visa) sections.