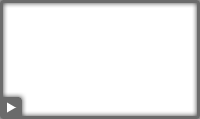 ՀՀ վարչապետ Կարեն Կարապետյանի և «Տաշիր» ընկերությունների խմբի նախագահ Սամվել Կարապետյանի ճեպազրույցը 25.03.2017թ.
Official e-mail
(only for notifications sent in www.e-citizen.am system)
Feedback with responsible officers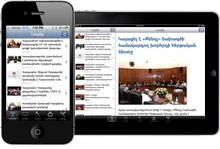 Hotline
1-17 (calls are free of charge)
+374 (10) 527-000(for overseas calls)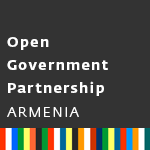 19.05.2017
Karen Karapetyan Prime Minister chaired a regular meeting of the North-South Road Corridor and Sustainable Urban Development Investment Programs Governing Council.
The Council was presented the findings of a feasibility study carried out into the construction of the Gyumri bypass road and Gyumri-Bavra highway sections. 3 options regarding the aforementioned road sections were discussed... more »
19.05.2017
Prime Minister Karen Karapetyan received today Ambassador Extraordinary and Plenipotentiary of the United States of America to the Republic of Armenia Richard Mills.
The Prime Minister stressed the importance of regular meetings held in this format that provide a good opportunity to exchange views on the prospects for the furtherance of US-Armenia cooperation.
On behalf of US... more »
19.05.2017
Prime Minister Karen Karapetyan visited the State Property Management Department (SPMD) to inspect the process of State property privatization programs and the ongoing reform. After stating his expectations of SPMD activities, the Prime Minister noted that it should be an efficacious structure to bring about commercial success.
"It is extremely important. Today, our budget is... more »
18.05.2017
A Cabinet sitting was held today, chaired by Acting Prime Minister Karen Karapetyan. Before proceeding to the agenda, the acting Prime Minister issued a number of instructions.
Concerned about the need to ensure improved access to medicines for the population, Karen Karapetyan stated in part, "Our surveys have shown that even the major settlements are facing the problem of... more »
Urgent Issues: Dear citizens of the Republic of Armenia, site-visitors and guests. This very block of the Government of Armenia official web-site contains permanently changeable and updated information. The most urgent and demanding themes and questions will be displayed in a separate page on our web-site. All the documents which may arise your interest and which are a number one issue in our everyday work, can now be thoroughly examined by you. Moreover, you'll be able to gather information on activities, strategic planning and time-table of the specific projects that Government needs to implement. Thank you for your attention and time.

1) Priority tasks for 2016
2) Republic of Armenia Government Program
3) e-Governance
www.e-gov.am website provides Republic of Armenia public agencies' e-government tools and databases. Under this initiative, "Interactive Budget" and "SNCO Financing" sections are available for the first time. You can also find the decisions passed by the Government and the Prime Minister, the agenda of the next cabinet sitting, information on the procurements made to a single supplier, the electronic tax reporting system, the online application system of the Intellectual Property Agency, the information search system of the Intellectual Property Agency, as well as the Electronic Signature and Electronic Visa (e-visa) sections.